Description
A Schesir recipe based on real fillets of delicious tuna, prepared in a jelly, to satisfy cats who prefer a natural flavour, but with a more compact consistency in the bowl.
Tuna is the main ingredient
All ingredients selected by Schesir are 100% natural
The fish is steam-cooked and prepared by hand
All Schesir products are formulated with no added preservatives or colours
Schesir uses only sustainably fished tuna
Cruelty free
Packaging is 100% recyclable
140g value pack
Composition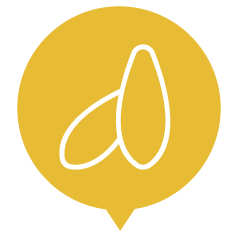 * (A) Euthynnus affinis (B) Katsuwonus pelamis
Analysis
Protein 14%
Raw fats 0,2%
Raw fibre 0,1%
Raw ash 1,1%
Moisture 84%
Feeding Guideline
You can serve Schesir Tuna up to twice a day: pair it with our complete wet or dry foods, to give your cat an unparalleled taste experience.
After opening, keep the product in the refrigerator and use it within 48 hours. Serve at room temperature.
Recommended for adult cats
Supplement your pet's diet with our Schesir complete wet and dry foods, for balanced nutrition, which combines wholesomeness with flavour.